Benefits of Crystal Beads Thyroid Bracelet:-
Aquamarine– Aquamarine will strengthen and stimulate the thyroid gland for optimum functioning.
Lapis lazuli – Provide energetic support for thyroid diseases, infusing the thyroid with high vibrational energy; helping balance the thyroid and ease the symptoms.
Chrysocolla– Chrysocolla has a calming energy that brings tranquillity, calms emotions, and cleanses and reenergizes the chakras. It eases anxiety and tension and brings inner balance.
Blue lace agate– Blue Lace Agate can balance the Throat chakra, and reduce the symptoms of thyroid diseases.
Stretchable Elastic Handmade Bracelet.
Beads-24 | Size- Standard | Weight-15-20gm | Natural 8mm Beads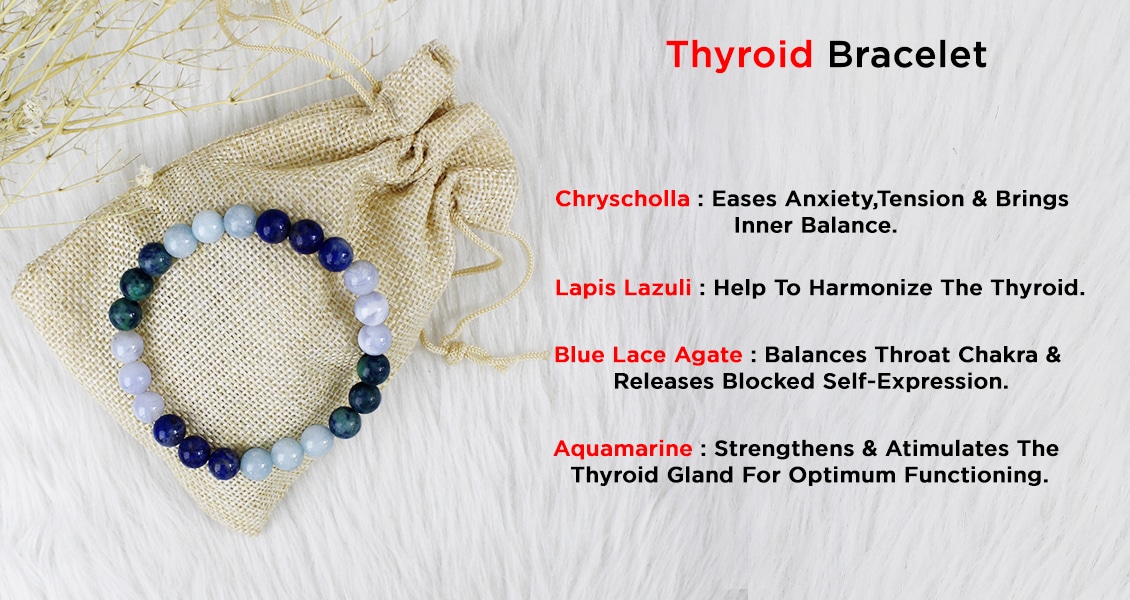 Please note: You will receive one crystal similar to the ones photographed. Photos show typical quality. Each and every crystal is unique.
Crystal care tips:-
Remember to keep cleansing and charging your crystals every two to four weeks.
If your crystals get damaged/broken, it is recommended to bury them in the earth or immerse it in a river or lake.