Citrin:-The best crystal to help with gastric troubles during pregnancy from constipation to gas, Citrine is the best. Wearing this Citrine Bracelet always on you keeps cramps away simultaneously nourishing your baby bond with you better. Green Aventurine:- Green aventurine energies are gentle and soft; hence it is ideal for pregnant mothers. If you want healthy labor, you need zero stress. Green aventurine bracelets combine with heart chakra affirmations do just that. Magnetite:-Magnetic therapy is increasingly recognized as an auxiliary therapeutic measure in the treatment of broken bones, burns, and cuts. Magnets improve the blood circulation, balance the pH values of the bodily fluids, and stimulate the production of hormones. They are often placed at the back of the neck, the base of the spine, or on the sore joint to alleviate pain. Rhodochrosite:-Tired of the stress and physical fatigue in pregnancy Gemstones with heart chakra energies can help you. They are made to charge your happiness and peace, essential if you re a new mother-to-be as well.
Rhodonite is a popular stone filled with heart chakra energies to keep blood and nourishment pumped to the baby. Amethyst:-A powerful protection crystal, amethyst fares excellently on pregnant women as a psychic shield that protects the mother and the baby from the evil eye. In addition to careless accidents and absent-mindedness, Amethyst also calms the mood swings.
Wear this Amethyst Bracelet if you re suffering from emotional pain during your pregnancy.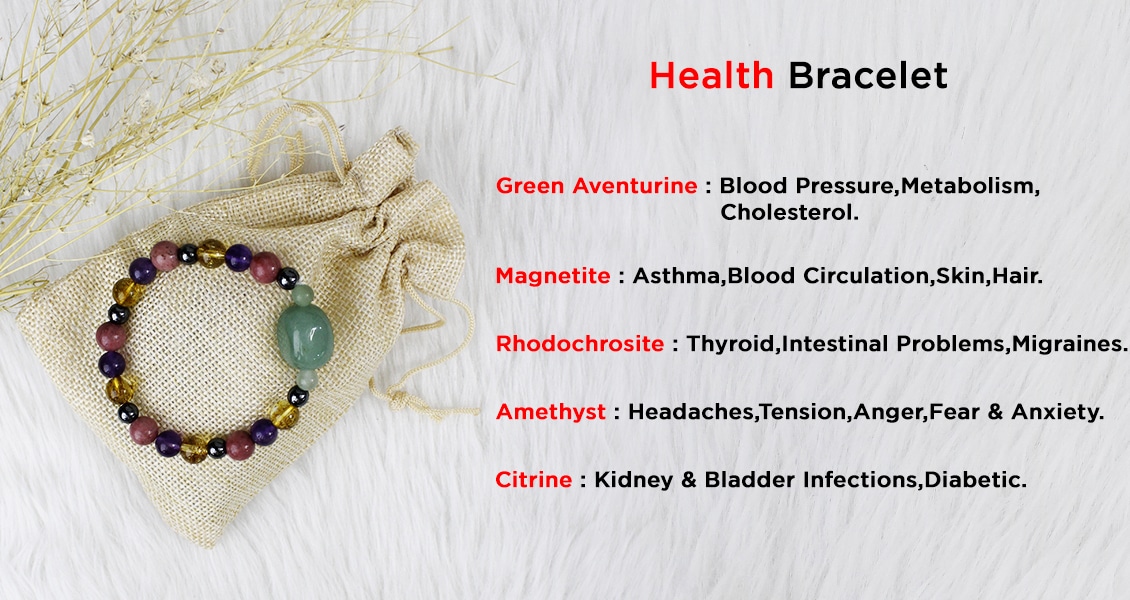 roducts Size : Adjustable, Weight : 23 gm, (24 Beads), (COLOR-Multicolor).GIFT – Valentine, Birthday, Anniversary, Christmas, Friendship Day, Diwali, Gifts For Family and Friends. Stylish Daily/Party/Office/Casual Wear Accessories for Girls/Women.
This Stone Are making from Natural Stones so there might be a very slight variation.This gemstone sizes(thickness) may appear slightly different from the Natural Stone.It may represent an entire lot of items so the pattern you receive may vary slightly to the one you see above but the healing properties of the product remains the same.