Benefits of Crystals:-
Malachite – Protection, Calming, Transformation, Courage, Wisdom
Moss Agate – New-beginnings, Abundance, Anti-Inflammatory
Amethyst – It helps in breaking bad addictions.
Lapis Lazuli Tumble -? Encourages self-knowledge, stimulates creativity & decision making
Stretchable Elastic Handmade Bracelet.
Beads-24 | Size- Standard | Weight-15-20gm | Natural 8mm Beads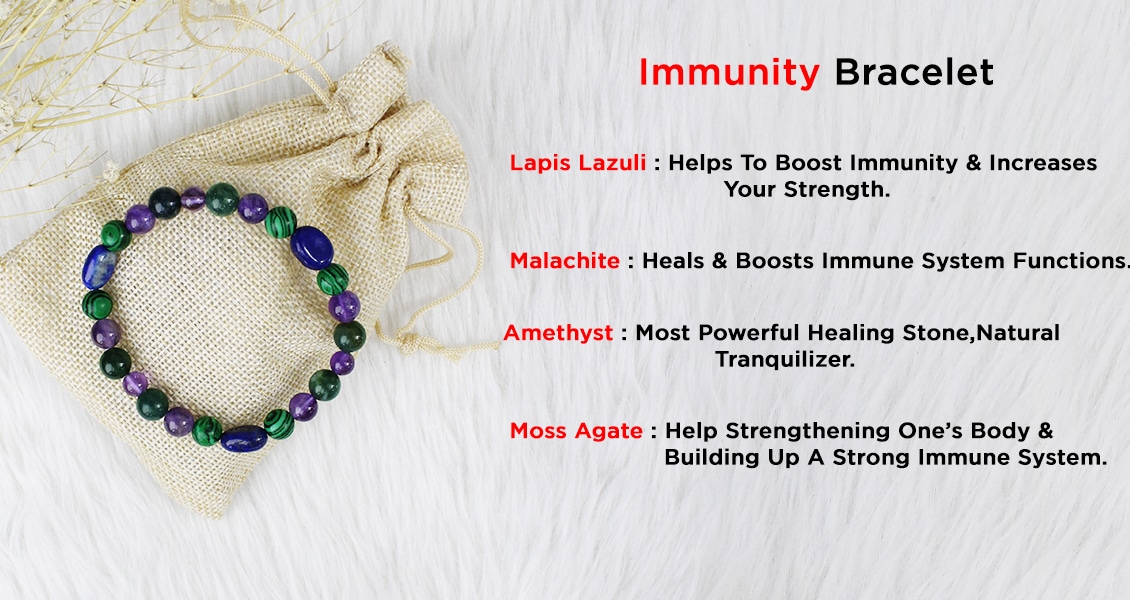 Please note:?You will receive one crystal similar to the ones photographed. Photos show typical quality. Each and every crystal is unique.