Mookaite Jasper embodies an energy that slows ageing & raises the vibration of the body & of one s thoughts related to ageing, helping one to feel younger in their attitude to life.
Labradorite s powerful energy not only slows ageing, but also increases the production of youthful hormones such as Elastin and Collagen.
Aquamarine reduces stress, fights against pollutants & helps in retaining youthfulness.
Rose Quartz s gentle energy helps to keep the skin youthful & improves blood circulation.
Green Jade boosts circulation, reduces puffiness, promotes harmony & balance which improves existing skin issues.
Rainbow Moonstone possesses anti- ageing properties, moisturises & relieves dry skin, assists in the rejuvenation of the skin & the prevention of degeneration.
Size – Standard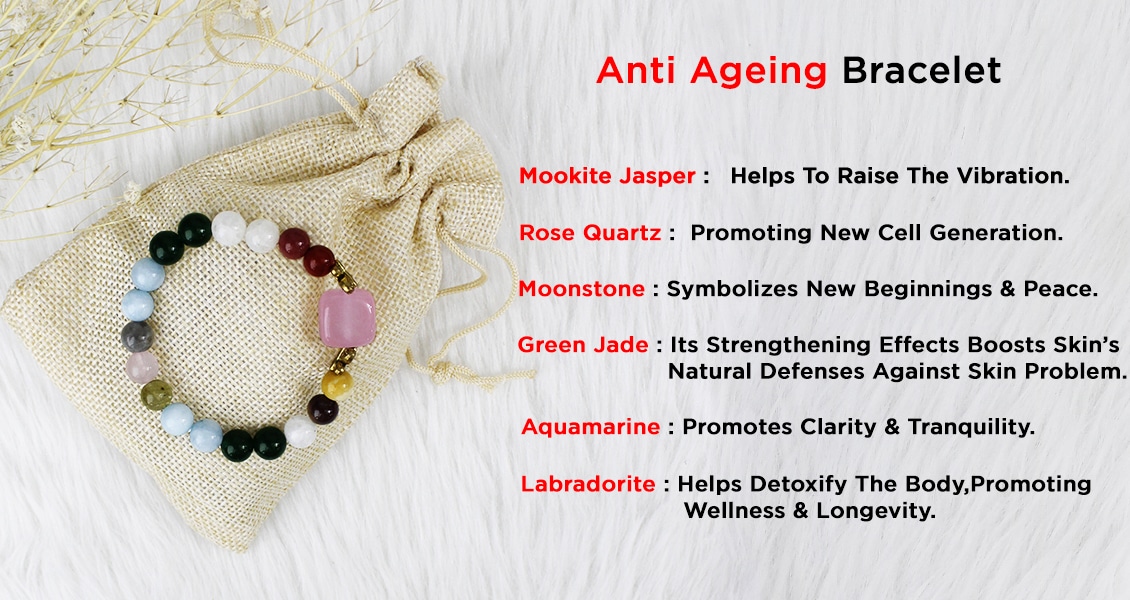 Please Note: You will receive one crystal similar to the ones photographed. Photos show typical quality. Each and every crystal is unique.
Crystal care tips:-
Remember to keep cleansing and charging your crystals every two to four weeks.
If your crystals get damaged/broken, it is recommended to bury them in the earth or immerse it in a river or lake.