Evil Eye:-It brings protection from the Evil Eye.Tiger Eye was used to Protect their Home from Negative Forces and Energies of their enemies. Tiger Eye:-It's the stone that can give you courage, strength of mind, and self-confidence to tackle anything that will come your way. Black Tourmaline:-Black Tourmaline crystal is a powerful stone for protection against negative energy of all kinds including psychic protection.It is also a strong spiritual grounding stone.It is one of the most popular crystals to be used for metaphysical purposes. Labradorite:-Labradorite is also the most powerful protector of the mineral kingdom.It protects against the negativity and misfortunes of this world, and provides safe exploration into alternate levels of consciousness.Labradorite Crystal is a stone of magic their vibration also holds a broad level of protection from negativity. Smokey Quartz:-Smokey quartz crystal is hugely valued because of how it helps you to cut & makes getting to grips with its energies and benefits even more exciting.They protect you from negative and harmful energies that may reside in.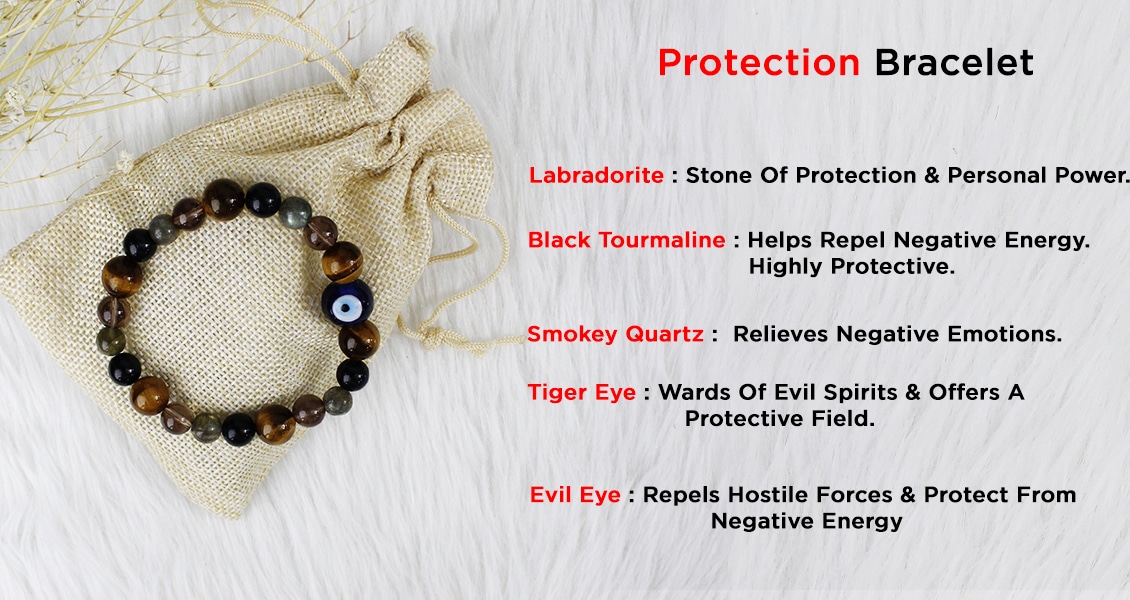 Products Size : Adjustable, Weight : 23 gm, (22 Beads), (COLOR-Multicolor).GIFT – Valentine, Birthday, Anniversary, Christmas, Friendship Day, Diwali, Gifts For Family and Friends. Stylish Daily/Party/Office/Casual Wear Accessories for Girls/Women/Men/Boys.
This Stone Are making from Natural Stones so there might be a very slight variation.This gemstone sizes(thickness) may appear slightly different from the Natural Stone.It may represent an entire lot of items so the pattern you receive may vary slightly to the one you see above but the healing properties of the product remains the same.