Benefits:-
Rose Quartz:- Opens the heart, soothes and comforts, brings inner peace and encourages harmony. Rose Quartz supports and nurtures self-love. It also brings forth love in all forms,romantic, platonic etc. It promotes love and feelings of calm. It helps to amplify energies during meditative activities. It'stimulates blood flow and the circulatory system. It'strengthens empathy and sensitivity.
Angel Aura Quartz:- Soothes emotional and spiritual distress and also support individuals by lifting their vibration and sending one the peace of mind.
Amethyst:- Is the poster child of crystals for peace and is known as a natural tranquilizer. Protecction, Purification, Spirituality, Increases nobility, Spiritual awareness, Psychic abilities, Inner peace and healing, Healing of body, mind & soul, Positive transformation, Meditation, Balance, Relieves stress, Communication.
This gentle healing gem is all about calming the mind and staying spiritually bound with every step you take.
Size:- Standard (Elastic)
Diamond Cut Beads:- 24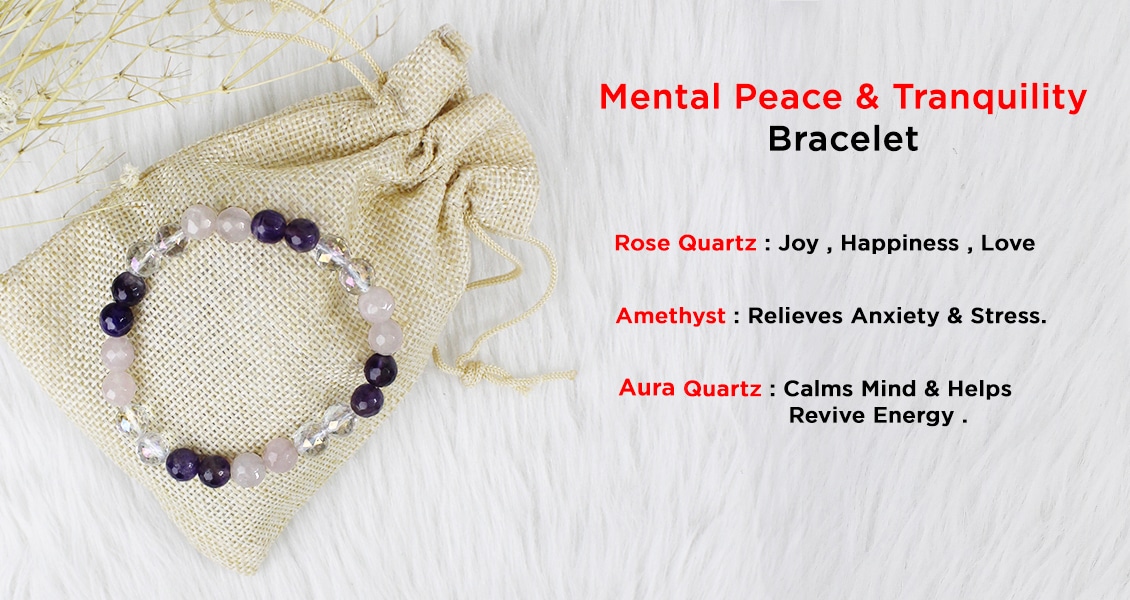 Please Note: You will receive one crystal similar to the ones photographed. Photos show typical quality. Each and every crystal is unique.
Crystal care tips:-
Remember to keep cleansing and charging your crystals every two to four weeks.
If your crystals get damaged/broken, it is recommended to bury them in the earth or immerse it in a river or lake.