This custom-made Health Crystal Bracelet features carefully selected beads of Crystal Amethyst, Rhodochrosite, Magnetite, Citrine, and Green Aventurine, artfully strung together on a durable and flexible elastic cord. The bracelet is available in various sizes to ensure a comfortable fit.
Amethyst: Amethyst is a powerful healing stone known for its calming and protective properties. It helps alleviate stress, promotes restful sleep, and supports overall mental and emotional well-being.
Rhodochrosite: Rhodochrosite is a stone of love and healing. It encourages self-love, emotional healing, and fosters a positive attitude. Rhodochrosite also supports the body's natural healing processes.
Magnetite: Magnetite is a grounding crystal that enhances physical vitality and overall energy levels. It helps balance the body's electromagnetic field and promotes a sense of stability and well-being.
Citrine: Citrine is a vibrant crystal that promotes vitality, abundance, and positive energy. It is known as the "success stone" and supports overall physical well-being and vitality.
Green Aventurine: Green Aventurine is a stone of health and prosperity. It supports physical healing, vitality, and enhances overall well-being. Green Aventurine also promotes emotional balance and inner peace.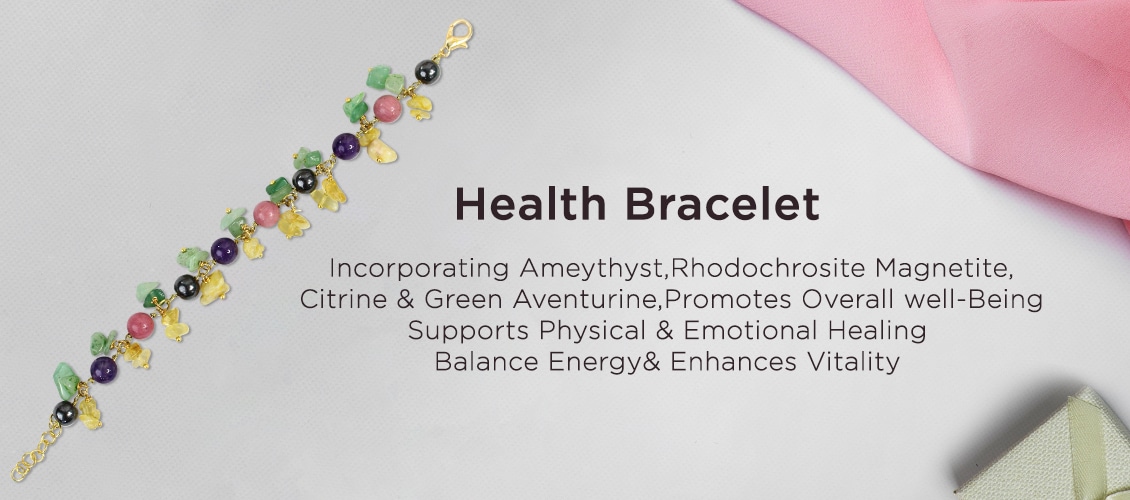 Please Note: You will receive one crystal similar to the ones photographed. Photos show typical quality. Each and every crystal is unique.
Crystal care tips:-
Remember to keep cleansing and charging your crystals every two to four weeks.
If your crystals get damaged/broken, burying them in the earth or immersing them in a river or lake is recommended.