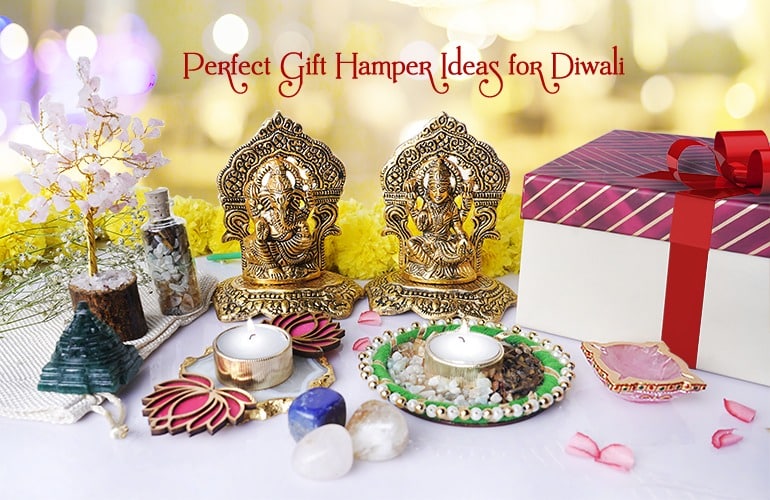 Are you looking for the best Diwali gift hampers? Why waste your time on useless gifts when you can buy fantastic crystal decorations that look cute and attract prosperity? Show your loved ones you care for them by gifting them crystal Diwali gifts or bring some luck and charm into your own home with beautiful crystal decor.
Diwali Celebrations In India
Diwali is a celebration of the victory of the righteous over evil. When Rama defeated Ravana and came back home, everyone in the world rejoiced at the huge success. In India, people celebrate Diwali with the same excitement and happiness, remembering the auspicious times.
Across the country, people follow similar traditions to celebrate Diwali. They do extensive cleaning to remove all the negativity from their home. Post-cleaning, they decorate their homes to attract positivity and prosperity. People wear fine clothes and make numerous sweets to share with everyone. They light Diyas all over the house to illuminate the entire home and attract wealth. Lakshmi puja is an integral part of the Diwali celebration, where people decorate Goddess Lakshmi and perform special puja as a family. They burst crackers and have a fun time together as a family.
Once the Diwali Laxmi puja is over, it is common for people to visit their friends and family for Diwali, carrying Diwali sweets and gift hampers. The exchange of gifts is an essential aspect of Diwali because it symbolises sharing good times and prosperity with loved ones.
How To Choose a Diwali Gift Hamper?
The Diwali gift hamper can be curated according to whatever items you want to share with your loved ones. While sharing sweets and mundane gifts is something everyone will do, you can create a unique crystal Diwali gift hamper by choosing the perfect crystal jewellery and decor items to bring wealth and prosperity to your loved ones' homes. It is an excellent idea if you have experienced the crystal energy and want to share positivity with your friends and family.
The best part of the crystal Diwali gift hamper is that you can customise the hamper in any way you want. You can also determine your budget and shop for crystal gifts that your loved ones will enjoy. These gifts can be shared with both men and women, who will always enjoy positive vibrations in their homes or office. The hamper can be customised for home and office purposes depending on the crystal gifts you choose.
Curated Theme-Based Gift Hampers
Instead of creating a gift hamper with necessary items, you can buy premade theme-based crystal gift hampers. Following are some of the most popular Diwali gift hampers for this year:
Evil Eye Hamper – Evil Eye crystal hampers contain Evil eye tree, Ganesha statue, Evil eye Shubh Labh hanging, and chips Bottel. This hamper provides protection, wards off the evil eye, and brings good luck.
Good luck and prosperity My Gift Box – This gift hamper is curated to bring prosperity and good luck into the home of your loved ones. It contains Laxmi, Ganesh idols, Lotus with garnet chips sone, a green aventurine tree, a green jade turtle, a swastika, a flower Shubh Labh, a wealth jar, a yellow candle, and 4 faces Diya.
Wealth combo box – This Diwali, bring good luck and prosperity into your home with a wealth combo hamper. It has a wealth Crystal Tree, two shadow Ganesha candle holders, a wealth bottle jar, green aventurine tumble, pyrite tumble, and raw citrine.
Love and happiness hamper – Show your love for your friends and family and share happiness with them with Diwali special hamper. It has a rose quartz tree, baby monk, rose quartz 4 face Diya, rose quartz pencil pendant, and rose quartz heart. Rose quartz crystal is known to multiply love and passion in lives.
Love and peace hamper – Diwali hampers should also bring positivity, calmness, and happiness into homes. The love and peace hamper with clear quartz trees and rose quartz rangoli will provide peace and harmony.
Diwali Pooja Box
Laxmi Puja is an important ritual during Diwali. People purify their homes by lighting Bhimseni Kapoor. Then they prepare a puja platform to place Lord Ganesh, Goddess Lakshmi, and Lord Kuber, the three main deities revered for bringing prosperity. You can purchase original crystal idols from Shubhanjali Store to bring good luck and positivity into your home.
Apart from the above-mentioned idols, you can also add Laxmi Paduka, Kuber Yantra, and Laxmi Yantra to the puja platform. Other pooja articles that can be used for worship are Kuber Bhandari, Gomati Chakra, and Laxmi Kaudi. Lighting Diyas is mandatory for performing puja. Crystal Diyas add more positivity to the puja room.
You can purchase these pooja items for your home or give them as a gift to your loved ones. My pooja box, including crystal Diyas, Laxmi, Kuber Statue, and Laxmi Paduka, is also a good choice as a Diwali gift. Shubhanjali Store also has My pooja box combos such as Kuber Laxmi Pooja kit, Diwali Pooja combo, etc., that can bring divinity into any puja room.
Shubh Labh Crystal Gifts
Shubh Labh directly means goodness and benefits. When these words are present, it will make both Ganesha and Laxmi happy. When the gods responsible for wealth are happy, you can benefit from their blessings.
Shubh Labh wall hangings are commonly used as office decor to remove obstacles and bring success. Wealth will automatically follow.
Shubh Labh gifts are always ideal corporate gifts. You can gift these to your partners and suppliers, who will also benefit from doing business with you. It is also an excellent gift for someone you love running their own business. You can get classic wooden Shubh Labh plates or go for the ones made of Selenite. Selenite naturally cleanses the space and attracts positive energy. You can also get Shubh Labh wall hangings.
Wall Hangings for Diwali Decorations
If you are unsure what to gift your loved ones as home or office decor, you can never go wrong with wall hangings. Beautifully designed crystal wall hangings bring attention to the walls, eliminating the evil eye inside a person's home. Lotus wall hangings made of rose quartz crystals are popular, as they bring love and warmth into homes. Rose quartz brings good fortune, and it symbolises divinity. Evil eye wall hangings and Shubh Labh are great as office decor.
Everyone lights lamps during Diwali. So, you can never go wrong with including Diya in your Diwali gift hamper. The best part of this hamper is that the person who receives Crystal Diya will light them immediately for Diwali, increasing the benefits of crystal Diyas multifold. Painted crystal Diyas and seven chakras rangoli Diyas add charm to the house and bring prosperity and luck. You can also find crystal candles and candle lamps, ideal for modern homes that don't want to light traditional-looking Diyas. After all, the home must be lit up during Diwali, and goddess Laxmi would not mind if you light up Diyas or crystal candles as long as you keep your house lit.
Special Diwali Toran
Torans are tied across the doors to bring in positive energy. They are meant to drive away the negative vibrations when someone enters your home. Crystal torans cleanse the aura of those who walk past it. Wealth toran made of wealth stones such as pyrite cluster, citrine, green aventurine, and tiger eye pleases Goddess Laxmi. The combination of these crystals attracts wealth and prosperity. You can also get protection toran made of bronzite, selenite, and black tourmaline. These Diwali torans can also decorate the home or office entrance, even after Diwali.
Shubhanjali store has numerous curated Diwali gift hampers ideal for homes and offices. Build your own with our Diwali special decor items if you want a unique gift hamper. You can visit our Santa Cruz, Mumbai store for more options.