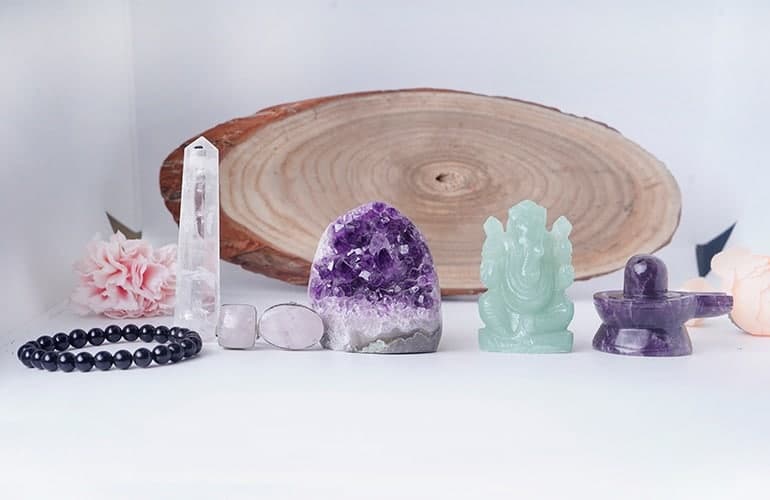 Which Crystals are the best for gifting purpose?
The statement, "I've got a gift for you," brings immense happiness to our faces and fills the moment with joy. Gift-giving and gift-receiving are equally priceless moments but with a price tag. It's such a contradiction, but that's how it works! Gift-giving is blissful but stressful because selecting the best gift takes a lot of thinking. Most of us have everything to use in our daily lives. Why add up to their wardrobe and clutter it up? But then, a well thought present has to be something out of the box. Eateries come with an expiry date, and we all love gifting presents worth remembering because it's that bit of joy that makes gift-giving more special.
Your whole gift idea should be to spark joy in the receiver's life. What could be a better gift than adding energetic vibes to the receiver's life? Crystal gifting is unique, trending, mythological, and perfect for all events when gifted with a purpose. Gift with a good purpose to make it work for them and observe the miracles. Yes, miracles do happen even today if worked on them correctly.
Mentioned below are some of the crystals for gifting purposes:
Clear Quartz Healing Stone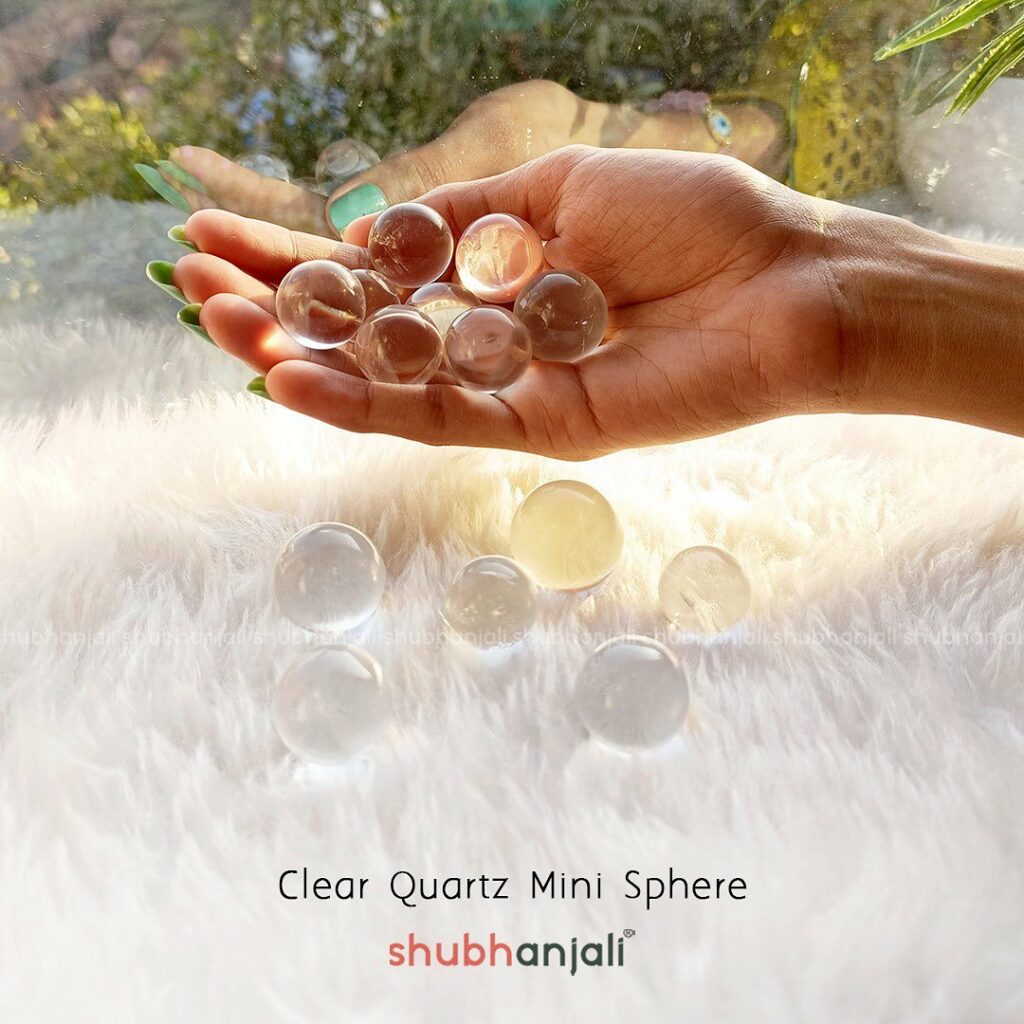 While prepping yourself up for crystal gift ideas, one could be of gifting healing crystals to the receiver. Gift them these beautiful clear quartz stones to amplify the energy, which would do wonders. They also help mental clarity when there are deadlines for working on a project. It will also amp up the little corner of the receiver's house or office desk. If the receiver practices meditation and yoga regularly, our Clear Quartz Mini Spheres are apt for them as it doubles the healing process while they meditate. Our Clear Quartz Conical Pyramids are the cutest present about crystal gifting, which envisions positive thoughts, amplifies the natural energy, and directs it to where it is most needed.
Beauty of Amethyst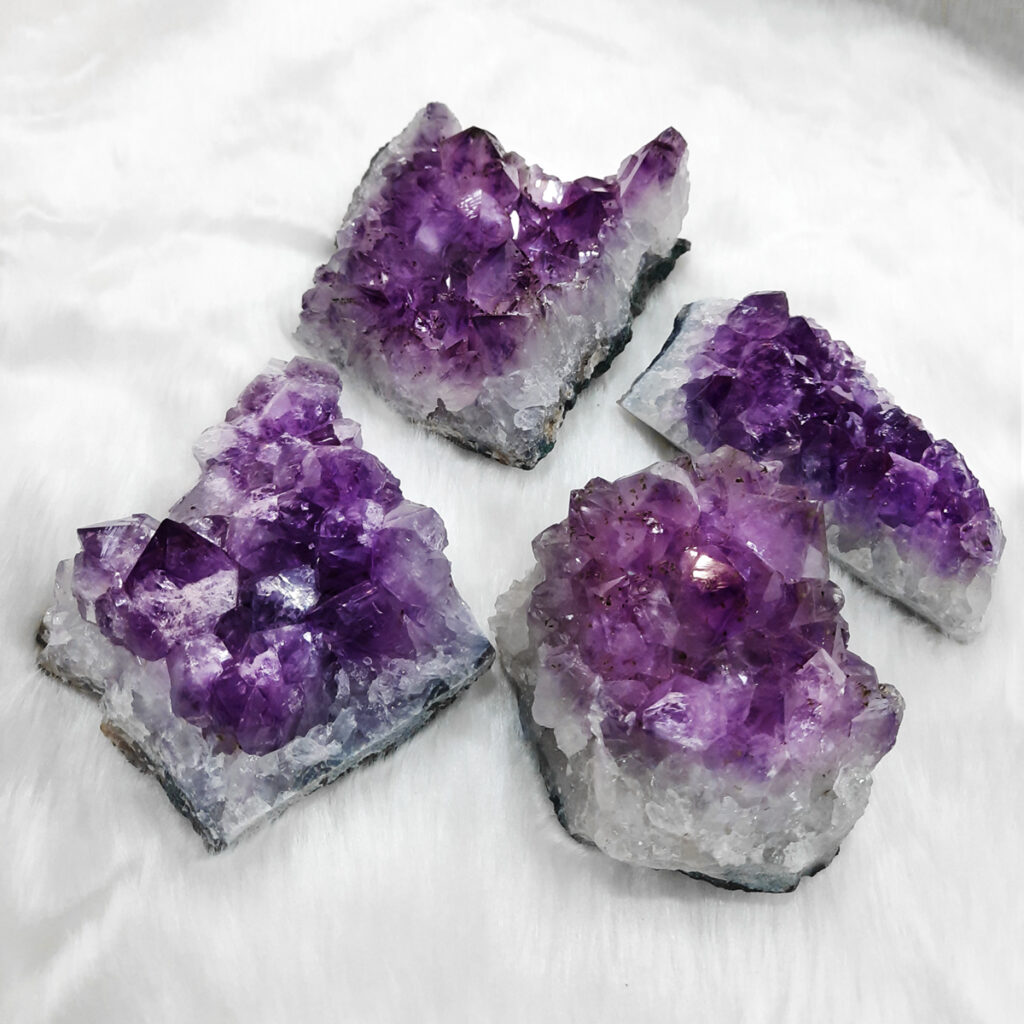 Gift a natural tranquilizer – an Amethyst healing crystal! The beauty of amethyst natural stone products is that it is an all-in-one healing stone. Isn't that commendable? One can get so many options to choose from when its about gifting crystals to their near and dear ones. If you are attending a housewarming party, our Indian Amethyst Cluster With Stand, Amethyst Geode, is a fascinating crystal formation that would amp up the house's entrance. Placing an Amethyst crystal at the entrance is also considered a Vaastu tip for soothing vibrations. However, if you want to gift your wife a 'wow' gift, our Amethyst Crystal Jewellery Set would bring a widespread smile to her. Help her stylize an outfit with this jewelry set and let her hail all the healing benefits. Once she wears it regularly, you will automatically sense a calm vibe within her by activating her intellectual powers.
Spread Love with Rose Quartz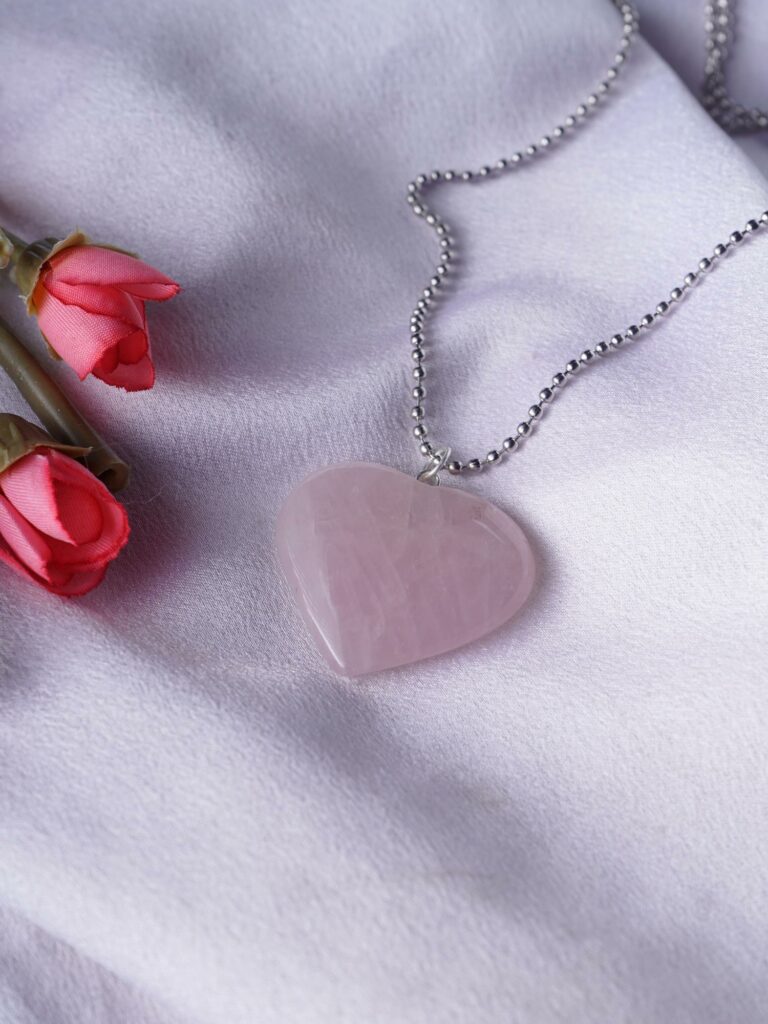 While pink is the color of love, Rose quartz is a healing crystal that spreads love, compassion, gracefulness, purity, and much more in a relationship. Rose quartz is a healing stone associated with our heart chakra, making it apt for gifting your loved ones. Strengthen your love by gifting a pair of pretty pink Rose Quartz Swan on your loved one's birthday. The swan symbolizes gracefulness, union, purity, beauty, dreams, balance, partnership and creativity. So, if you want a crystal gift for your partner, a pair of swans would be perfect.
Get Luckiest with Green Aventurine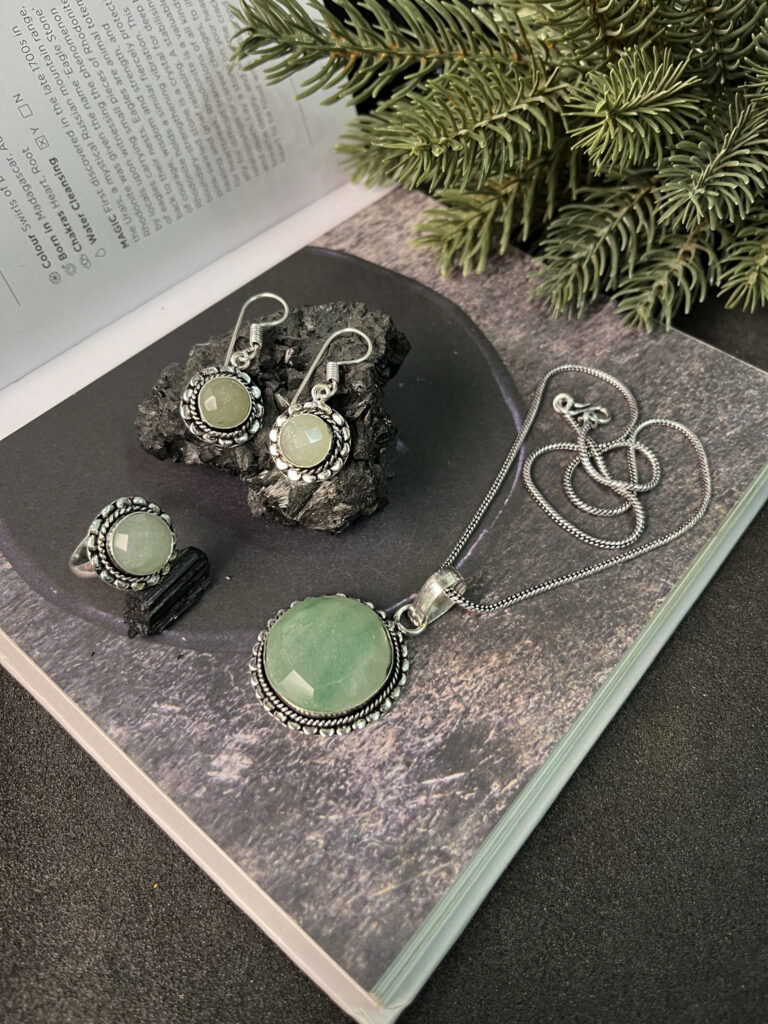 Do you want to wish someone good luck? Green Aventurine natural stone products are simply powerful when it is about inducing luck and opportunities. In fact, green aventurine is also considered to be the best reiki healing stone for healers who practice reiki. If you want to gift your favorite colleague a present on their birthday, our Green Aventurine Crystal Ganesha is the perfect ones to add to their office desk. The presence of this stone would inspire a sense of lightness and enhance the sense of creativity.
A Positive Spin with Black Tourmaline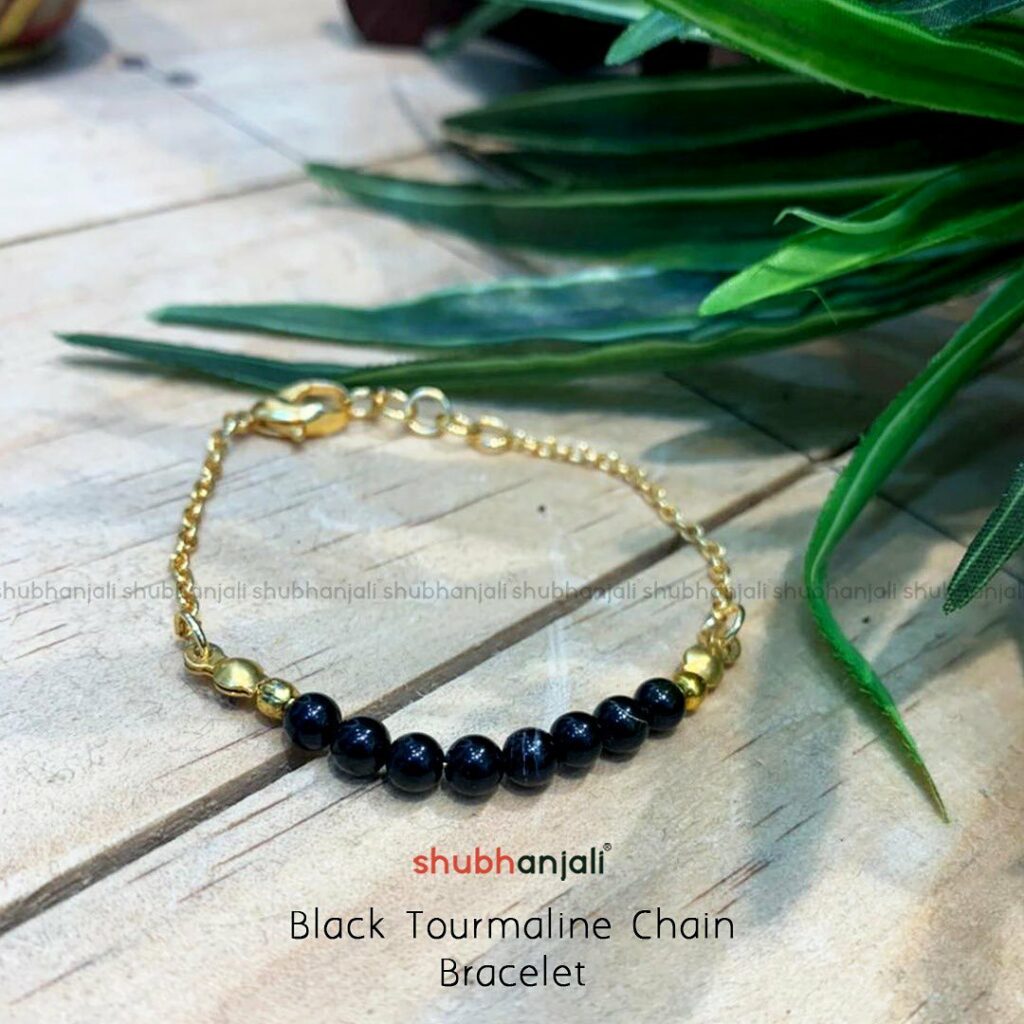 Almost all have a soft corner for the color black for the way it enhances the whole look. How about gifting a black-colored crystal with superpowers? Our Black Tourmaline healing crystal alleviates all the stress and anxiety by stabilizing all the organ systems. Protect your little girl from all the negative energies, misfortune, and bad luck with our Black Tourmaline Anklet. It looks classy and elevates the charisma of the wearer.
Are you still confused with crystal gifting? You can start a live chat on our website or browse various other Healing Crystal available sitewide.