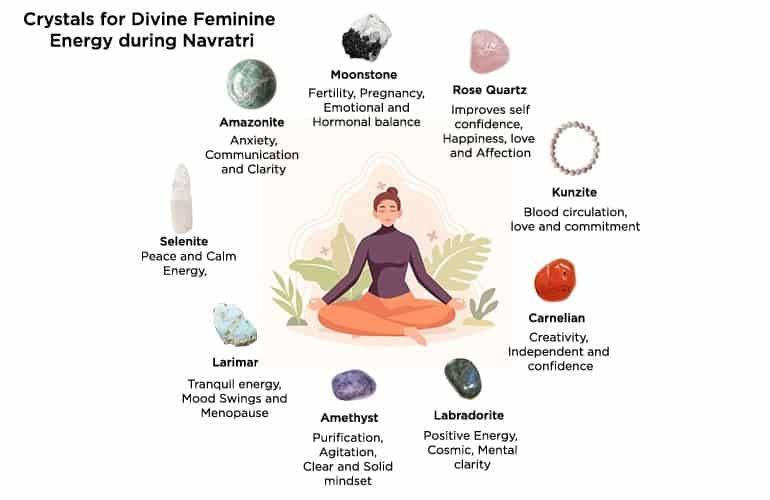 Crystals for Divine Feminine Energy during Navratri
Women are the driving force in this world. Aren't they? Indian culture has many Goddesses, and each goddess has dedicated pooja during specific times of the year. Indian Goddesses have unique attributes, and each one is loved unanimously. When you pour over your feelings to Devi, she will listen to you and take away your ailments. The power of divine feminine energy is present in every woman. It would be best if you uncovered your feminine potential to overcome difficulties and achieve success. Crystals for women are specifically tuned to feminine power, helping you to harness feminine energy in the cosmic world. What's a better occasion than Navratri to purchase crystals for women's health to appreciate the women in your life?
How do crystals for women benefit them?
Women juggle numerous tasks and play multiple roles. The modern world has put a lot of stress on women because everyone expects women to excel at work and at home. The physical nature of the women's body adds to the pressure because of the menstrual cycle. The weight fluctuations, bloating, tummy troubles, irregular menstruation, mood swings, etc., keep changing daily depending on the hormones present. The healing crystals for women radiate unknown positive energy that will drive away any negativity in their life.
The courageous, bold, and empowered women of modern India also need a little bit of support from healing crystal for women. Even though there is no solid scientific proof, healing crystals are extensively used in alternative therapies and medicine. Some of the benefits of crystal for protection exclusively for women are:
Shield against negativity
Promote positive thoughts
Alleviate stress and anxiety
Improve mental clarity
Become more aware of the surroundings
Overcome fear
Promote overall health
Stabilize menstrual cycle problems
Treat infertility
Crystals for Female Empowerment
Numerous crystals for protection are available for women willing to take care of themselves. Often, women ignore the importance of staying healthy as they spend their time caring for others. The crystals for female empowerment help women to invoke their hidden power. You can wear the crystals as bracelets for women and enjoy the incredible healing power crystals. Alternately, you can also place the crystals in and around the house to ensure the free movement of positive energy. Holding one of the crystals in one hand while meditating also gives exceptional benefits.
Some of the common crystals useful especially for women are listed below:
Moonstone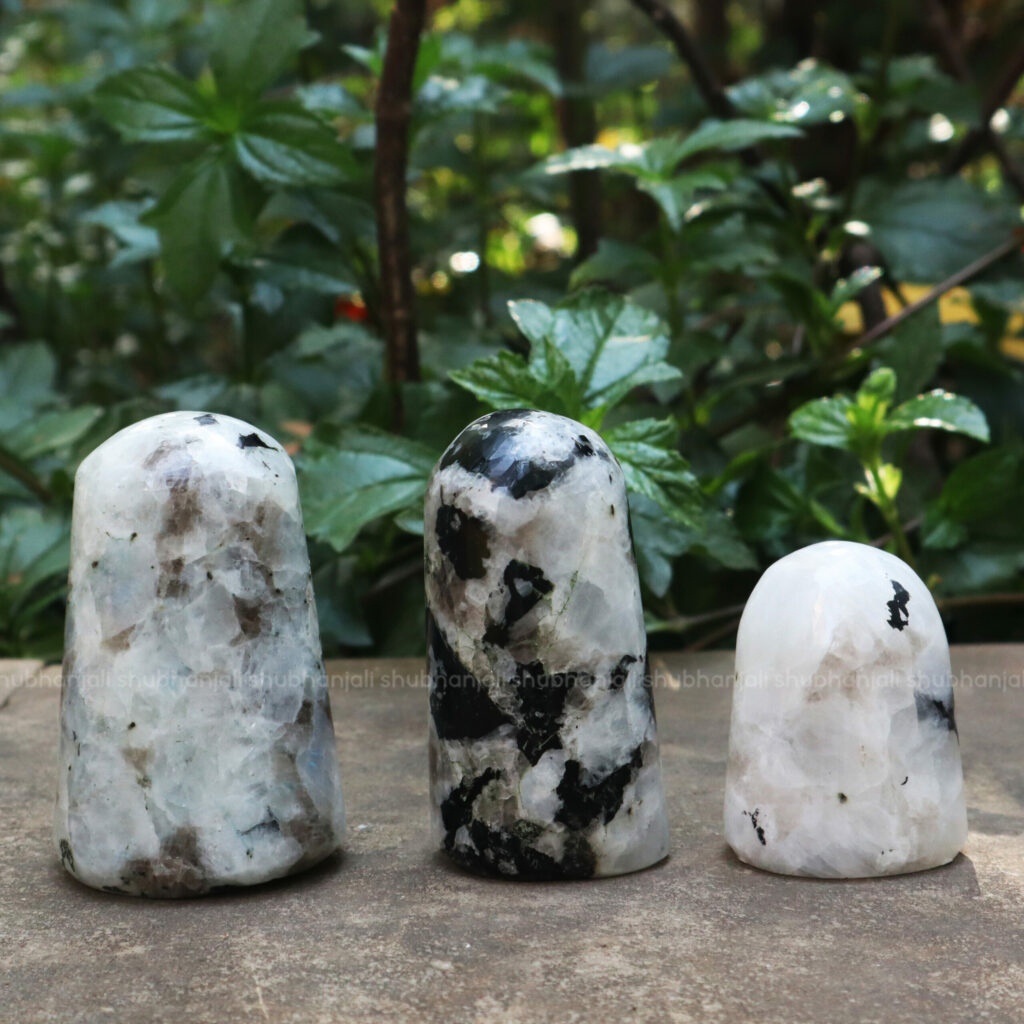 The Moonstone crystal are known for their calming and soothing properties. It can help with emotional and hormonal balance in women. Various problems such as PMS, fertility, pregnancy, and childbirth are all addressed by moonstone. Moonstone is generally called a Traveller's stone because it helps travellers to stay safe during their journey. It will also help women who go through multiple phases in their life. Women can wear moonstone pendants to unleash the healing power of the crystal.
Rose Quartz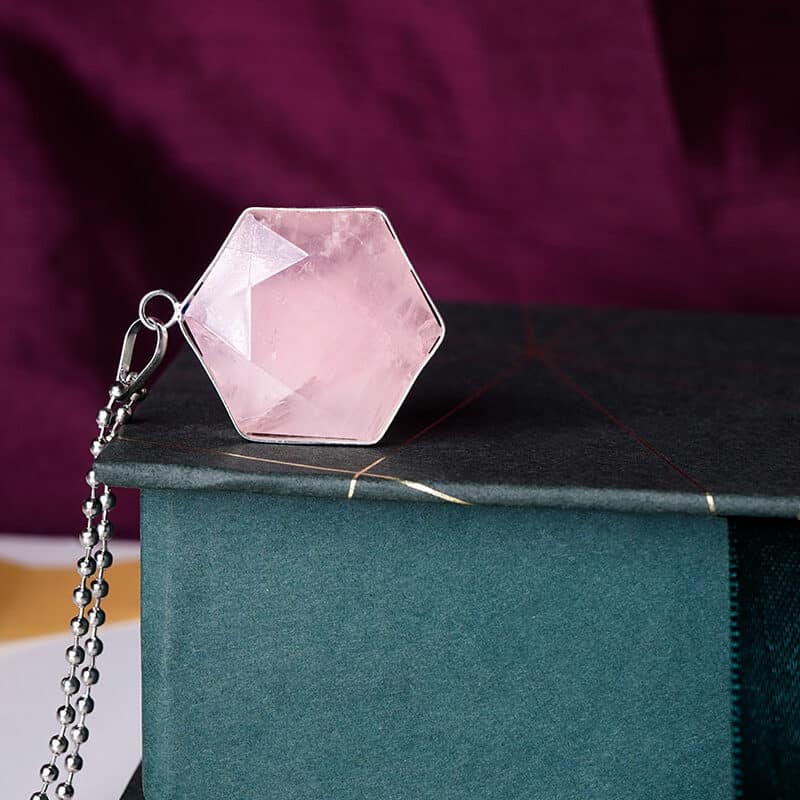 The pinkish Rose Quartz is almost always associated with women because of its brilliant pink colour and shades. Rose quartz symbolizes love and affection. This crystal improves self-confidence in women and makes them believe in their abilities. It helps with compassion, which includes understanding one's self. It strengthens the heart chakra; thus, wearing it around the heart boosts its benefits. Many women enjoy adding rose quartz crystals to their baths for a warm and relaxing evening.
Kunzite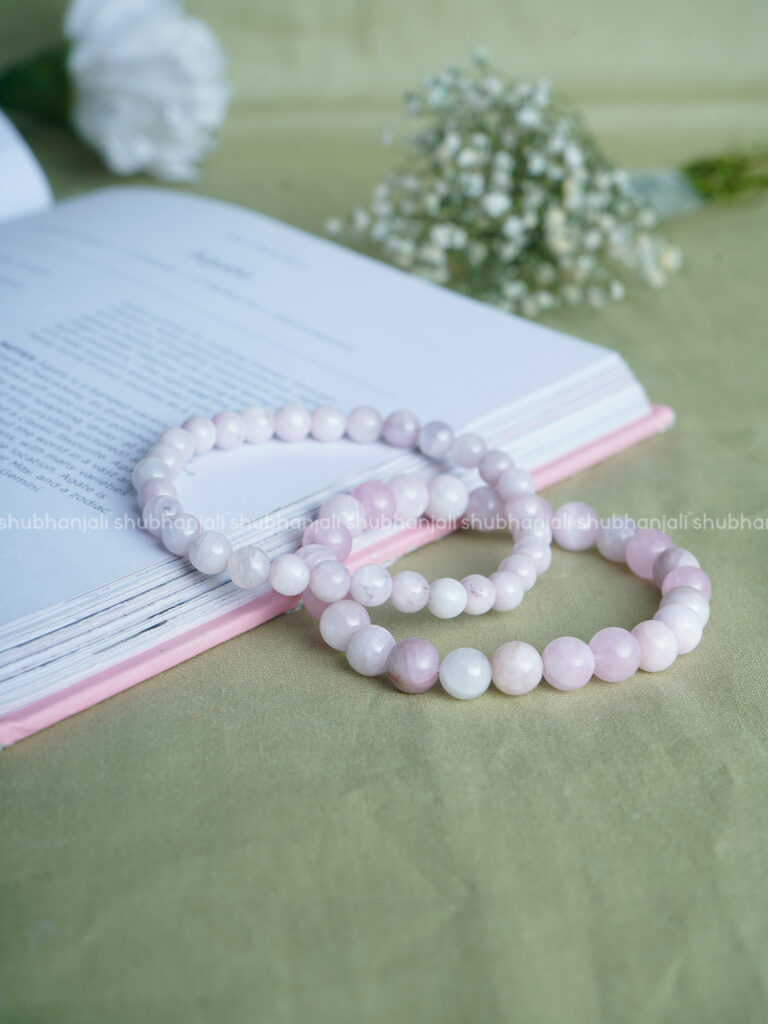 Kunzite crystal is a naturally pink stone that is not as famous as other pink crystals. However, kunzite stones help enforce feelings such as love, devotion, and commitment. Kunzite stone helps with blood circulation, and it strengthens the heart. It is an excellent stone for girls going through puberty. It is also helpful for women who have started menstruating. It supports the female reproductive system and reduces overall stress.
Carnelian
Red Carnelian crystal encourage the free flow of creative energy. It is one of the ideal crystals for female empowerment as it promotes independence and confidence. Women suffering from sluggishness or lowered energy levels can enjoy greater benefits from this crystal. It is also a vehement crystal of protection that prevents accidents while driving. This crystal is ideal for the sacral and solar plexus.
Labradorite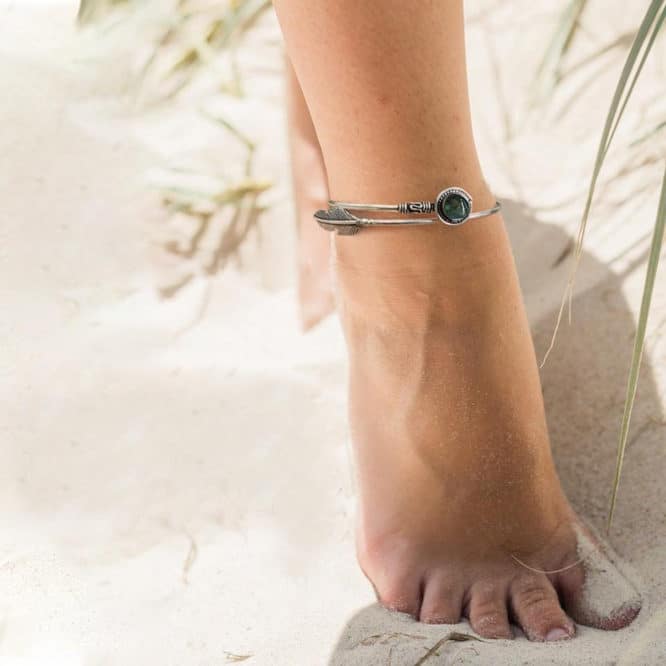 Labradorite is a crystal that manifests beauty, mysticism, grace, and unique healing powers. When women feel run-down due to a lack of energy, labradorite rejuvenates both the mind and body with much-needed energy. It promotes balance and encourages self-soothing. It attracts cosmic energy to enhance mental clarity. This stone of transformation is helpful for a stronger digestive and respiratory system. It is connected to the throat and third eye chakra, which connect women with the spiritual world.
Amethyst
The Greeks believed the purple-hued Amethyst gave a clear and solid mindset and mental clarity. It connects you with divine energy and purifies the body. This crystal enforces creativity and imagination. Women suffering from mood swings and agitation can benefit by wearing amethyst Crystal jewellery.
Larimar
Larimar Crystal is a sea blue-colored stone that promotes tranquil energy. It is an energizing crystal that strengthens emotional, physical, mental, and spiritual health. It rejuvenates the throat, heart, crown, and third eye chakras that help in stimulating manifestation and inner wisdom. For women, it brings clarity and peace. It can transform people's moods and improve overall mental health. It is excellent for women who suffer from PMS, which causes them extreme mood swings. Women going through menopause find comfort when wearing this stone.
Selenite
Selenite is an excellent protecting crystal that protects the wearer and her home. It activates your intuition and promotes connection with the spiritual self. It clears blocked energy in the body and encourages free flow. The vibrations of Selenite bring peace and calm. Many crystal healers believe in the power of the higher vibrating power of Selenite to elevate the human spirit. Selenite encourages the soul, crown, and third eye chakra to energize the body.
Amazonite
Amazonite stone is the perfect crystal for personal growth that helps people to be true to their original selves. This delicate crystal calms emotions and removes tensions. Women who suffer from anxiety in public should wear this crystal to have difficult conversations. It helps with communication and clarity. This crystal is ideal for the throat and heart chakra to provide the body's support.
Women who manifest courage, righteousness, and ethics should be applauded for showing compassion, patience, dignity, and maternal love. Gifting Crystals for women's empowerment will help them to heal physically, emotionally, and spiritually. After all, all of us need our women to be strong.
Shubhanjali is the best place to buy genuine crystals for protection. Crystals balance Tamas, Rajas, and Sattva in their original form to promote healing energy. You can find beautiful crystal jewellery at our online store. For a personalized shopping experience, visit our Santa Cruz, Mumbai shop.