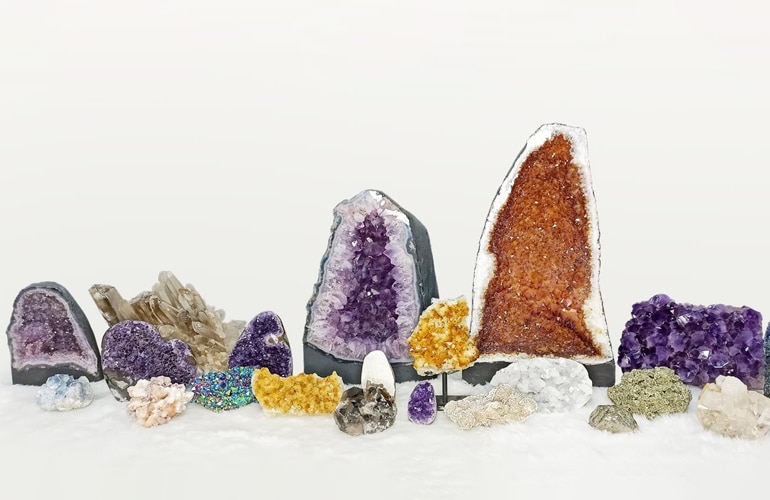 Talking about the world of alternate therapies, we must consider using healing crystals. Crystals are believed to have several healing properties, from fighting depression to bringing peace to one's mind. In fact, a lot of celebrities use and vouch for their efficacy. Even in ancient times, these crystals were used to align one's body chakras. This is interesting, but there are many other things you might not know about healing crystals. Let's talk about some of these facts in this post.
1. Healing crystals can help with relaxation
Using healing crystals in the right environment can help an individual in inducing a sense of relaxation. So, if you are going through tough times and you want to give these crystals a try, you shouldn't think twice.
2. Healing crystals can be helpful in treating medical conditions
Crystal acts as a power that allows positive energy to flow into one's body and help us get rid of negative, toxic energy. Crystals can also help in channelizing an individual's energy levels. Thus, the focus is on healing the body from the inside. While there is no scientific backing for crystals curing conditions, it is scientifically proven that crystals help with medical treatment.
3. These crystals interact with our body's chakras
These crystals are naturally extracted, and they even harness the energies of the moon, sun, and oceans to improve our state. They promote physical as well as mental wellness. When used in a certain way, they can also help in improving one's concentration and creativity. These natural stone products are also known to promote physical, spiritual, and emotional cleansing.
4. They can balance the seven chakras in our body
When we talk about Reiki healing stones, we have to first understand that these healing stones are energized through Reiki and usually come in a variety of colors. Each color matches a chakra that can heal the body and balance the chakras. While looking for healing stones, you might have seen that many such stones have the carvings of Reiki healing symbols in them. These crystals are Reiki healing crystals you might need to heal your whole body.
5. Healing crystals can help in matching the misaligned energy levels
Not many people know that crystals vibrate at the very same pitch as humans. This helps in maximizing the healing abilities and helps us feel comfortable. So, when you place a crystal on your body, you connect in a beautiful way and feel at ease. This is probably the reason why people use crystals for health and find it easy to match the misaligned energy levels.
Healing stones have been believed to relieve anxiety and also alleviate illness. In addition, one can consider self-help to be an excellent opportunity for themselves and use these healing stones to feel better on a daily basis. So, get these crystals and try them out to know whether the same can add positivity to your life or not.
Shubhanjali is a one-stop destination for all your affordable Spiritual and Holistic Healing requirements.
Trending Products