A calming Crystal Bracelet you need to wear if you're dealing with any legal matters.
This bracelet is handcrafted with crystals like:
Hematite brings good luck in legal affairs.
Garnet is an excellent stone during legal situations that not only ensures that justice is served but also helps one keep a clear head and not lose their "power" during the situation.
Citrine invites good luck and helps in manifesting desires which is conducive to winning any case.
Lapis Lazuli brings good luck, stands as a symbol of wisdom, and ensures fair judgment.
Red Jasper is an excellent stone for court cases because it promotes justice and is a wonderful grounding stone that alleviates worry and brings a sense of calm.
Stretchable Elastic Handmade Bracelet.
Beads-24 | Size- Standard | Weight-15-20gm | 8mm Beads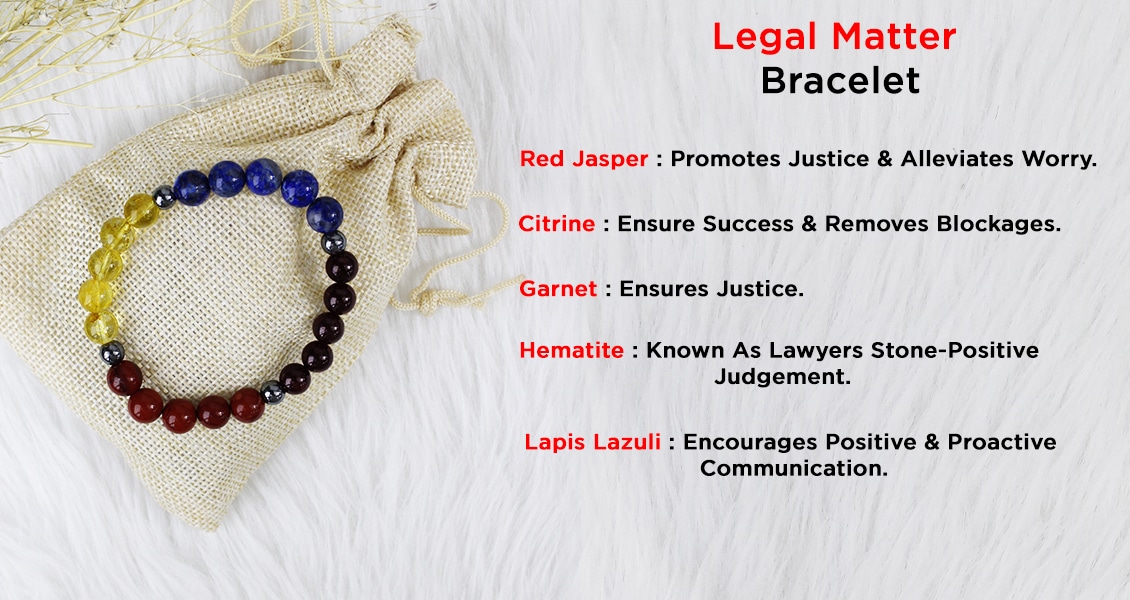 Please Note: You will receive one crystal similar to the ones photographed. Photos show typical quality. Each and every crystal is unique.
Crystal care tips:-
Remember to keep cleansing and charging your crystals every two to four weeks.
If your crystals get damaged/broken, it is recommended to bury them in the earth or immerse it in a river or lake.