Benefits of Amethyst Crystal:-
It provides protection from negative energies.
It is helpful in insomnia and nightmares.
Meditating with Amethyst reduces anger, anxiety, stress and depression.
It is useful for fighting addiction
It improves concentration, enhances memory and is helpful in studies.
Amethyst strengthens metabolism and immune system.
Our Amethyst Stone Cluster are one of the kind of showpieces that will entrance you with their Gorgeous purple sparkle and fascinating crystal formations & For Home And Office Decor, For Vastu and Healing, It Removes Negative Energy.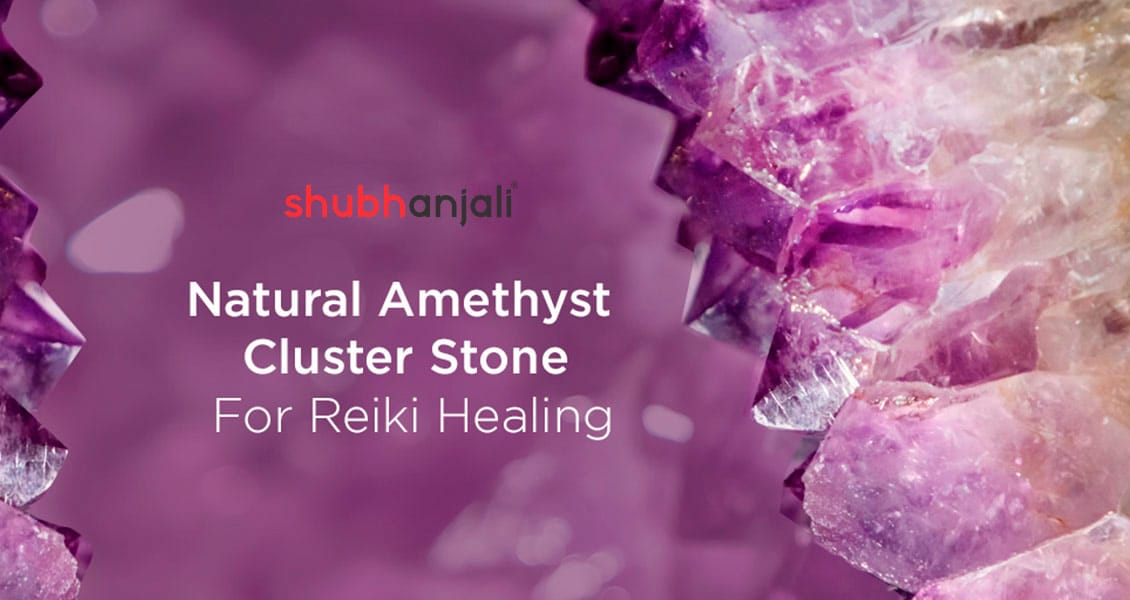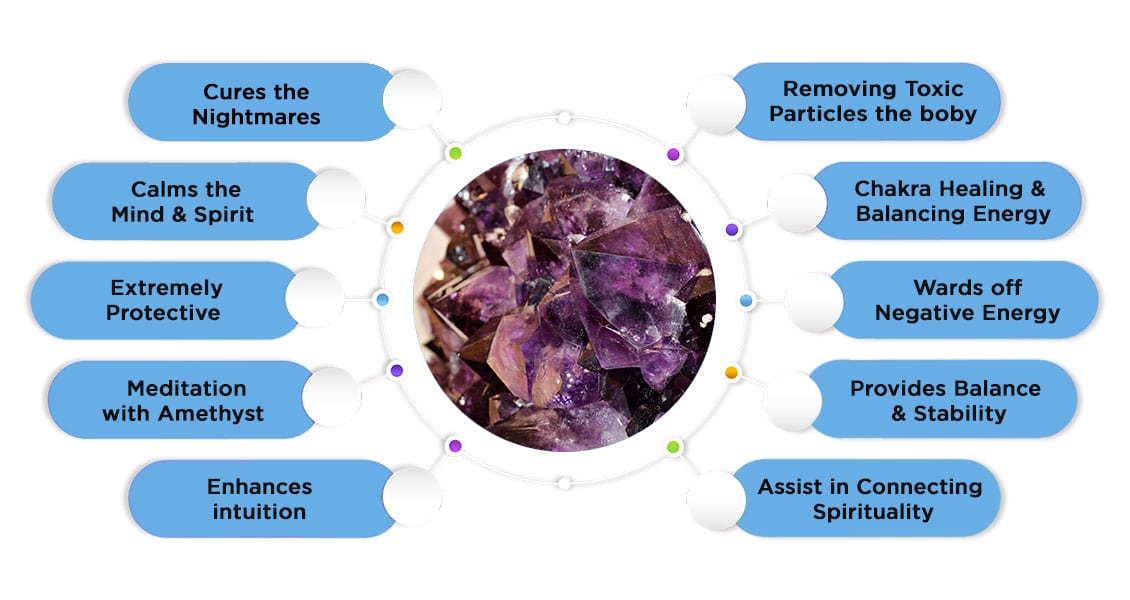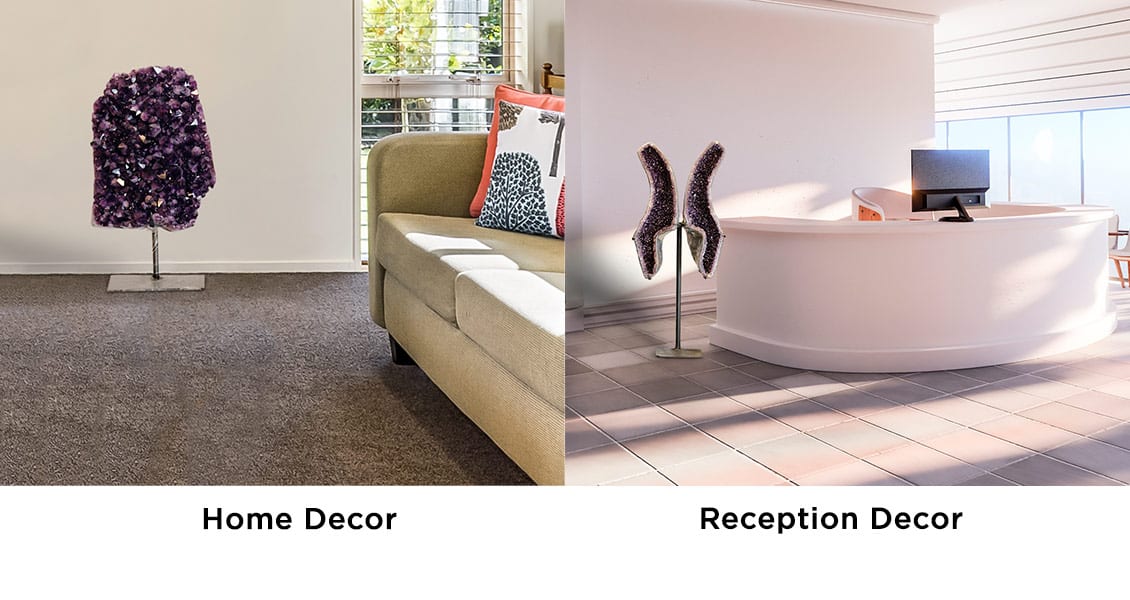 ALL NATURAL. Our amethyst clusters are brought directly from the mineral mines to the studios where the raw stone is quickly cleaned to be appreciated as a raw specimen. These amethyst cluster are supported by the original basalt mineral where the crystals grew.
Amethyst The Master Healer Cluster Stone – Protection – Concentration – Spirituality – Crown, Brow Chakra Stone.
This Stone Are making from Natural Stones so there might be a very slight variation. This gemstone sizes(thickness) may appear slightly different from the Natural Stone. It may represent an entire lot of items so the pattern you receive may vary slightly to the one you see above but the healing properties of the product remains the same.