Beautiful and Naturally formed Pyrite Clusters. Authentic Pyrite Crystal Raw Cluster: Natural, affordable, and abundant. Radiates positive energy and grounding properties. Perfect for peace seekers.
Pyrite has the following properties:-
Pyrite reflects the energy of Gold, bringing success, enthusiasm, happiness, and power.
It is a very protective stone, shielding the user from negative energy of all kinds.
It blocks energy leaks and mends auric tears.
It protects you from both environmental pollution and physical danger.
It promotes good physical health and emotional well-being.
It attracts good luck and wealth.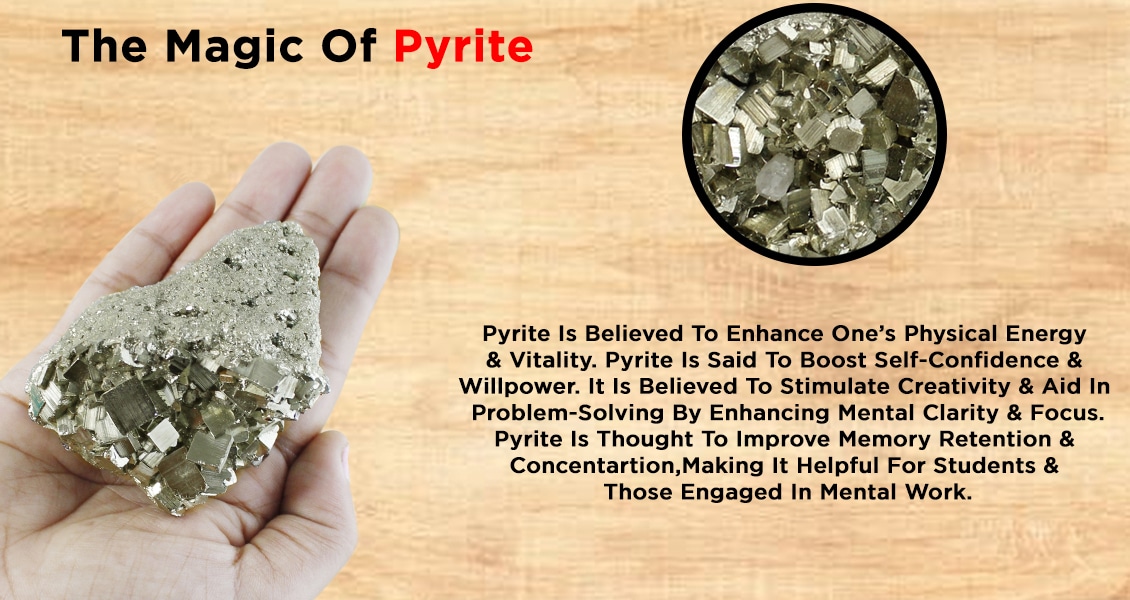 Please note: You will receive one crystal similar to the ones photographed. Photos show typical quality. Each and every crystal is unique.
Crystal care tips:-
Remember to keep cleansing and charging your crystals every two to four weeks.
If your crystals get damaged/broken, burying them in the earth or immersing them in a river or lake is recommended.