Benefits of balancing the Yin Yang energies are:
It helps gain control over emotions.
It helps improve relationships.
It helps gain inner peace and clarity.
It helps attract the right people and situations into your life.
Black Tourmaline balances the masculine energy.
Protection is another positive masculine quality, and black tourmaline is known as the protection stone. This crystal, whether held during meditation or placed in the corners of your home, can help you to feel protected from negativity.
Moonstone balances feminine energy.
Moonstone is connected with the feminine energies of the moon; it helps one to connect with flow and intuition. It aids in your intuitive ability to discern when you need to pause.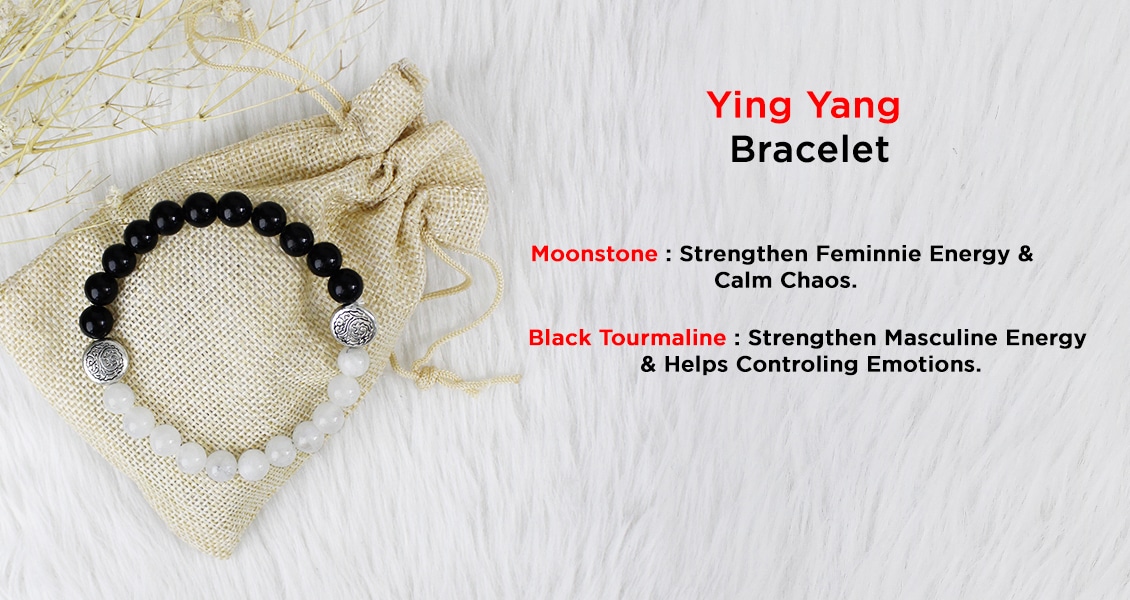 Please note: You will receive one crystal similar to the ones photographed. Photos show typical quality. Each and every crystal is unique.
Crystal care tips:-
Remember to keep cleansing and charging your crystals every two to four weeks.
If your crystals get damaged/broken, it is recommended to bury them in the earth or immerse it in a river or lake.