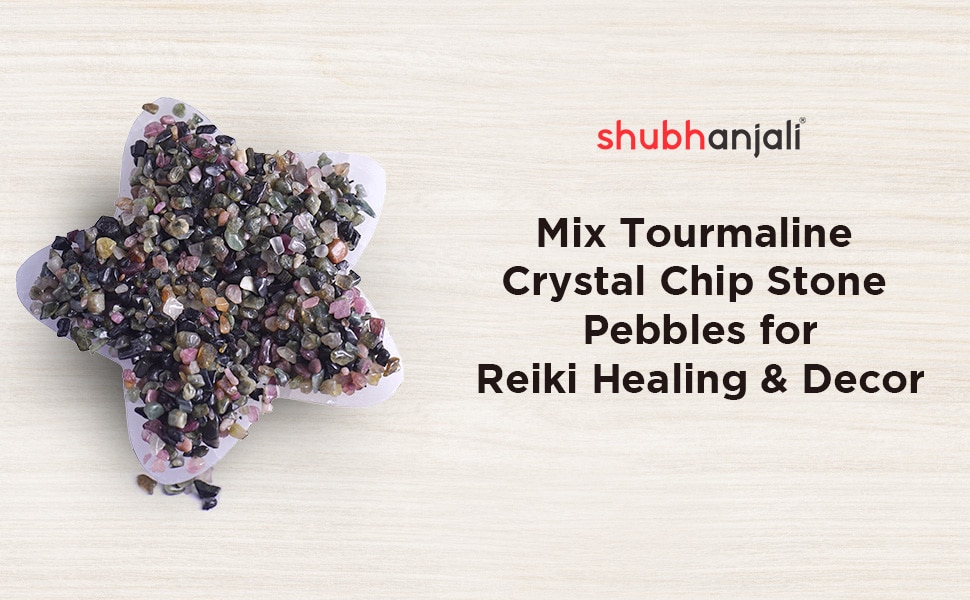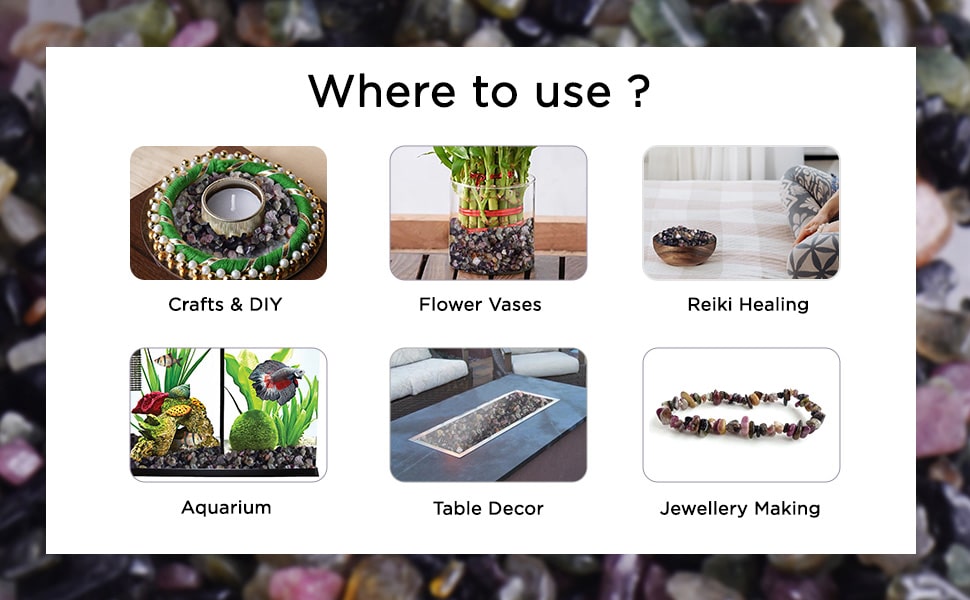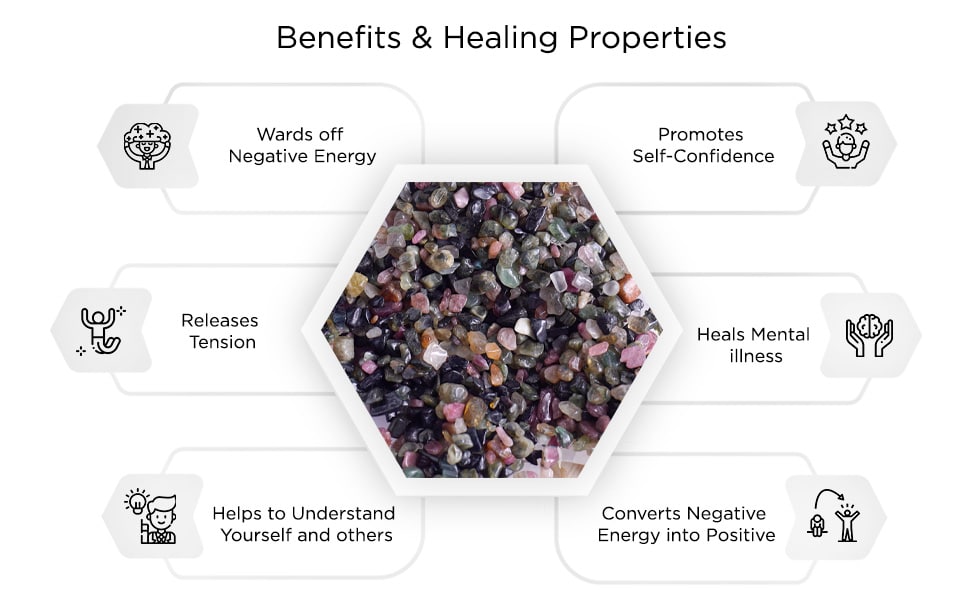 Usage: Perfect for home decoration, you can place it in living room, children's room, office, car, pocket, bring you peace, Excellent for aquariums, good for jewelry design, art design, stone collecting, resin, mosaic, grids, wishing bottles, glass fairy bottles, potted inlay wood works, meditation bags, fountain decoration, decor, houseplants, garden, terrariums, flowerpot, glassware, vases, beach wedding and fortune and endless positive energy.

Cultivate the plant: the crystal crushed stone is placed in the plant potted plant, can make the plant grow healthy, exuberant, vigorous. Fish: use crystal crushed stone in the fish tank, not only glittering and translucent, but also magnetized, maintain the clean water quality, let the fish grow up healthy. Power Crystal: Chips crystal brings huge power into your daily life. Chips crystals can be made as crystal pillow to improve your sleep quality.

Excellent Gift: – A sweet gift for families/friends in Christmas, mother's day, father's day, friendship's day, Diwali, birthday, thanksgiving, House warming. Office / Shop Inauguration and Corporate Gifts. The picture is only for your reference,the shape and color of stones you received will be a little vary from picture.