Details -:
Bloodstone – Acid neutralizer.
Clear Quartz– Master healer, is also useful for eliminating toxins from the body, healing digestive problems, and infections, It helps to reduce the pain and burning sensation associated with heartburn.
Red Jasper – The best variety of Jasper to use for heartburn is the Red Jasper powered with the basal chakra. It gives balance to the physical body and gets rid of all the unwanted food causing one the heartburn.
Stretchable Elastic Handmade Bracelet.
Beads-24 | Size- Standard | Weight-15-20gm | 8mm Round Beads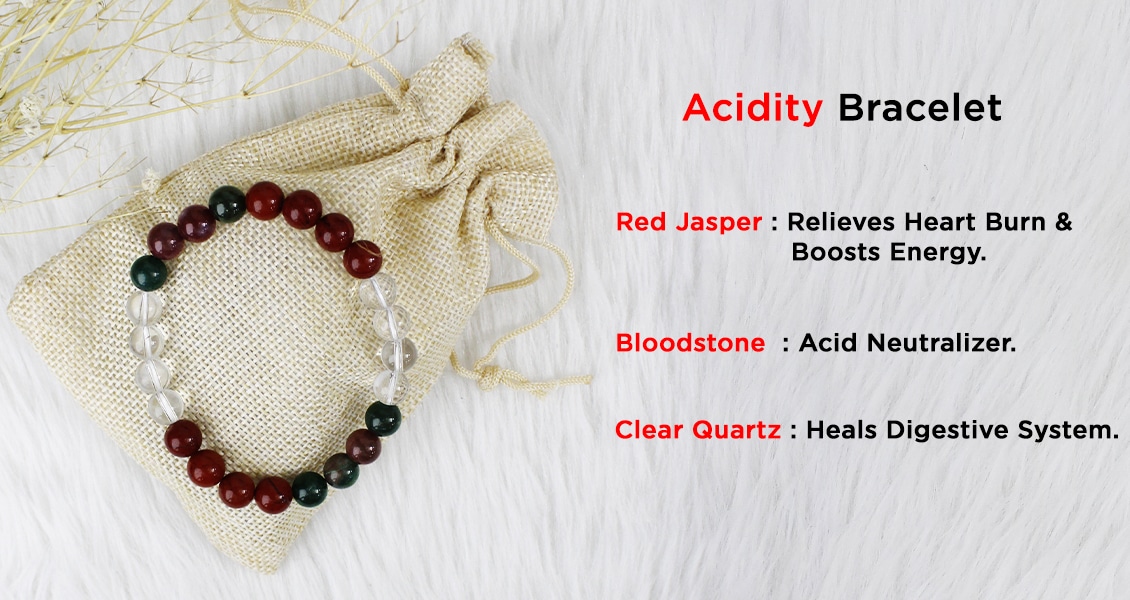 Please Note: You will receive one crystal similar to the ones photographed. Photos show typical quality. Each and every crystal is unique.
Crystal care tips:-
Remember to keep cleansing and charging your crystals every two to four weeks.
If your crystals get damaged/broken, it is recommended to bury them in the earth or immerse it in a river or lake.