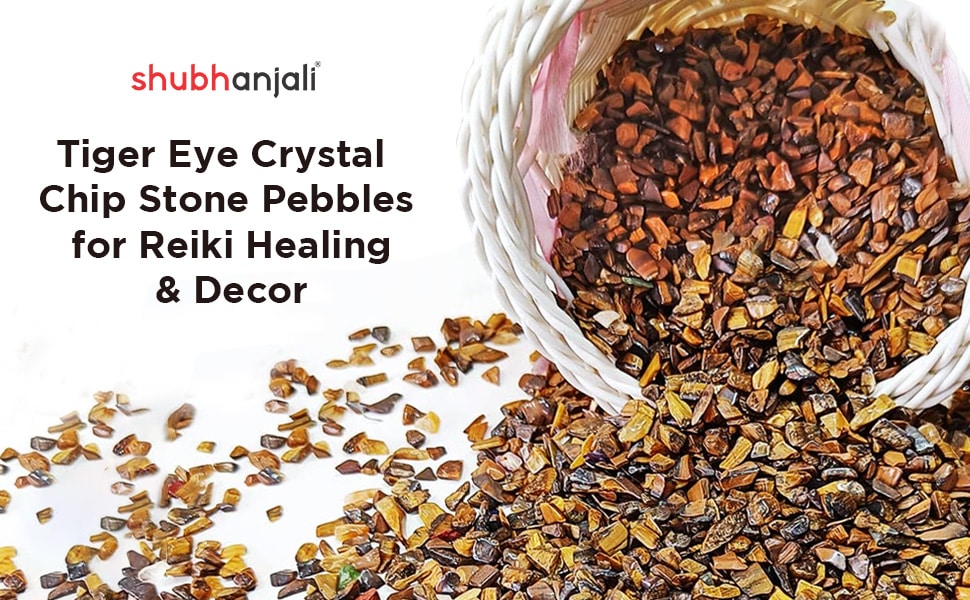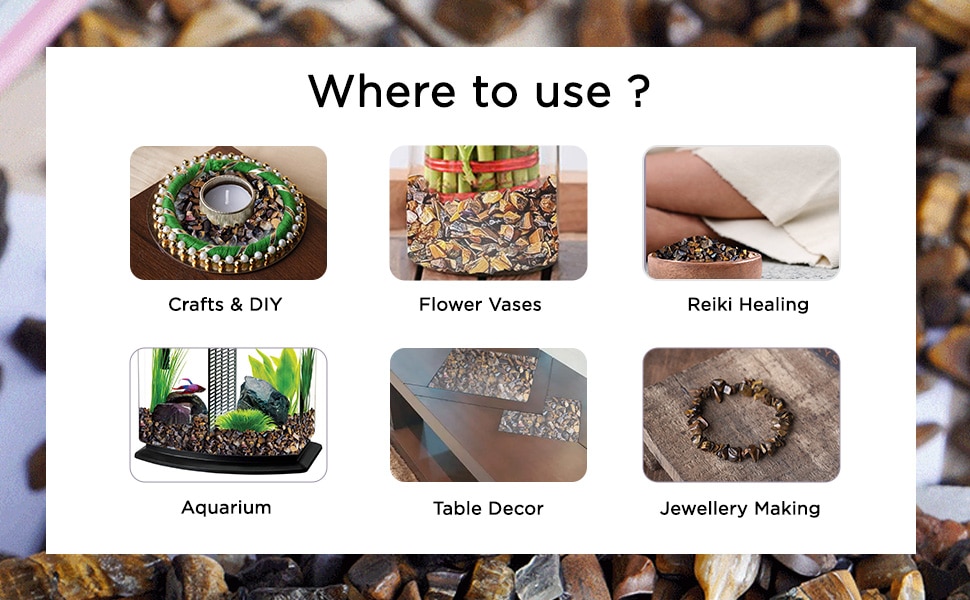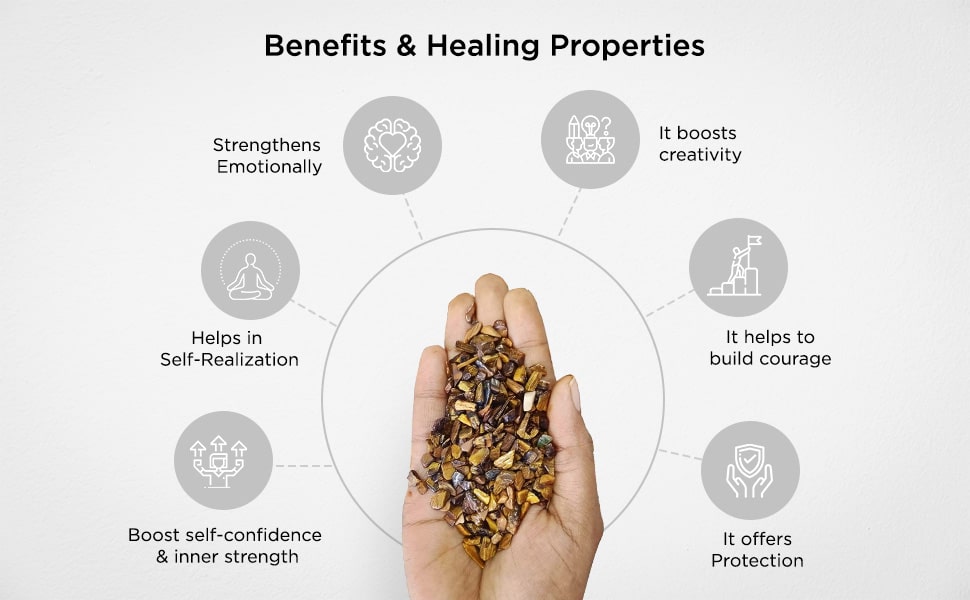 A stone of protection, Tiger Eye may also bring good luck to the wearer. It has the power to focus the mind, promoting mental clarity, assisting us to resolve problems objectively and unclouded by emotions. Particularly useful for healing psychosomatic illnesses, dispelling fear and anxiety. Useful for recognizing one s own needs in relation to the needs of others. Balancing yin-yang and energizing the emotional body, Tiger Eye stabilizes mood swings, imbues us with willpower, purpose, courage and self-confidence, and releases tension.
Chips stones,good for jewelry design,art design,stone collecting,resin,mosaic,grids,wishing bottles,glass fairy bottles,potted inlay wood works,medicine bags, decor, houseplants, garden,fountain and more.Good for Health.Reduce electromagnetic radiation,and demagnetizing.Perfect gift for beginners or collect crystals.
MULTI FUNCTIONAL APPLICATION – Perfect for home decoration, you can place it in living room, children's room, office, car, handbag, pocket, bring you peace, fortune and endless positive energy. It's also a perfect and meaningful gift for your family,friends and yourself on Christmas, birthday, thanksgiving day, new year etc.
Reiki relies on no other instruments beyond the practitioner. We do not use crystals, powders or wands as a general rule. However, one of the benefits of Reiki healing is distance healing then, many practitioners will use crystals to assist with the energy vibrations.
Cultivate the plant: the crystal crushed stone is placed in the plant potted plant, can make the plant grow healthy, exuberant, vigorous. Fish: use crystal crushed stone in the fish tank, not only glittering and translucent, but also magnetized, maintain the clean water quality, let the fish grow up healthy.